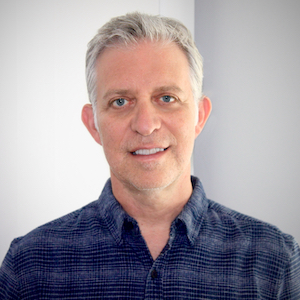 Ross Kaiman
SVP CREATIVE & Executive Producer
An experienced producer/writer/director, Ross Kaiman has explored nearly every facet and format of production.
Before his tenure at Painless, Kaiman produced live morning television (FX's critically acclaimed "Breakfast Time," hosted by Tom Bergeron), talk shows ("The Keenen Ivory Wayans Show"), game shows ("Love Connection" and "Let's Make A Deal"), court shows (Warner Bros.' "Moral Court"), hidden camera pranks (Fremantle's "Card Sharks") and location-based series in the U.S., Europe, Central America, Australia and Asia (ABC's "I'm A Celebrity… Get Me Out Of Here!" and "Adventure Crazy" starring Phil Keoghan of "The Amazing Race").
Kaiman was writer/producer/director of TLC's Emmy-nominated series "Junkyard Wars" and composed and performed the musical scores for two independent features.
As Senior Vice President of Production at VideoJug.com, Kaiman was responsible for the development, creation and delivery of nearly 40,000 "How To" and expert advice videos, while managing syndication and creative partnerships with powerful brands like Nike, MSN and Schering-Plough.