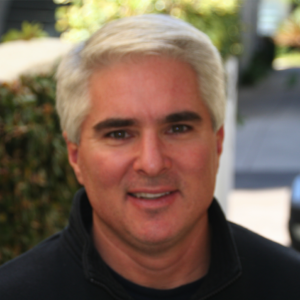 Kevin Shinnick
EVP production
Kevin Shinnick brings 25 years of television management experience on more than 130 series and specials for over 44 different networks.
A Southern California native, Kevin graduated from Loyola Marymount University with a major in Television Production and a minor in Business Management.  He parlayed one of his three college internships into a full-time gig at Fox Television and, eight months later, as a Production Coordinator, helped launch a new series called "Code 3" at Barbour/Langley Productions before moving over to Barbour/Langley's "COPS" series. At just 23 years old, Kevin was s the youngest production manager of a network primetime series.
After crisscrossing the country for two years in the field, Kevin left "COPS" to marry and re-establish his L.A. roots. He managed a CBS special and worked as the staff Production Manager at Popular Arts Entertainment, as well as several series for Film Garden and GRB.  Kevin then headed to Fox Sports Net to launch a new, national sports weekly magazine series called "Goin' Deep".  As Line Producer and Supervising Producer, Kevin got a healthy dose of the rigors of a weekly, live-to-tape series.   And, in its first season, the show received the network's first Emmy nomination (Outstanding Sports Series).
Kevin launched two additional weekly series for Fox Sports Net ("Rewind" and "You Gotta See This!") before becoming the Executive in Charge of Production for Film Garden Entertainment, producing shows for Discovery, TLC, and Travel Channel, among others.  He managed the company's organizational structure, budgets, scheduling, and personnel for all series and specials.  Kevin then joined Painless Television as VP of Production, overseeing many programs, including several live specials for the Discovery networks.
As Head of Production for RDF Media (Zodiak), Kevin managed shows such as "Secret Millionaire" on ABC, "Jessica Simpson's Price of Beauty" on VH1 and "Hardcore Pawn" on Tru TV, establishing RDF's in-house production and post-production facility.  He oversaw production for more than twenty projects as SVP Production at Asylum Entertainment, before teaming up with Mike and Tim Duffy to help launch Ugly Brother Studios. Nearly five years (and five Emmy nominations) later, Kevin moved over to T Group Productions to help stabilize their production finances and logistics leading up to their sale to Critical Content.
With two Ironman triathlons and successful swim crossings of the English Channel, the Catalina Channel and around Manhattan Island under his belt, he understands how hard work and commitment are keys to overall success.  Bringing that same dedication to every company, he's focused on long-term growth and, ultimately, producing great television.